Affordable North Sydney Dental Practice
McMahons Point Dental is well- known for providing professional, high-quality yet affordable family dentistry services to North Sydney locals. With high attention to detail, Dr. Toulmin provides a comprehensive examination and high-quality treatment. Using state-of-the-art equipment we will protect repair your teeth to give you a healthy, happy smile.
Your family will feel right at home in our warm and relaxing atmosphere. McMahons Point Dental is dedicated to your long-term dental care through dedication and comprehensive treatment. We are North Sydney dental practice which provides dental care 6 days a week and by appointments.
Our North Sydney family dentistry provides completely modern dental care so that you can be assured that all your dentistry needs are taken care of. McMahons Point Dental ensures high quality, comfortable and affordable dentistry services to McMahons Point, Crows Nest, St Leonards, Lane Cove, Chatswood and surrounding North Sydney locals.
Dr Edwina Toulmin provides expert dental services at reasonable prices. A self- confessed perfectionist, she won't rest until she is certain she has delivered the very best care to all her patients.
She begins every visit with a comprehensive examination of your teeth, gums, jaw joints and soft tissues and will thoroughly explain her findings and any treatment she recommends.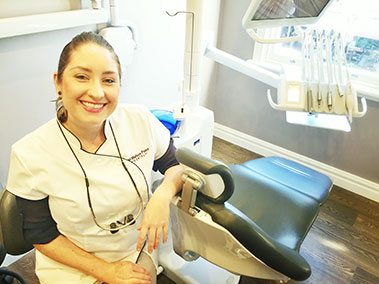 Cosmetic Dentistry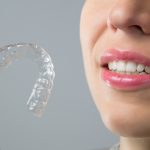 Cosmetic Dentistry is all about appearance – making teeth whiter, straighter, or with gums ensuring healthy smiles. Our Cosmetic service includes porcelain veneers, dental crowns, dentures and teeth whitening.
Children's Dentistry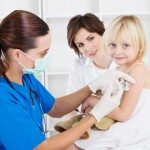 Our practice offers kids dental services including regular check-ups, cleans, fluoride treatments, x-rays if required and sports mouth guards. We specialise in making your child's first dental visit fun and stress free.
Family Dentistry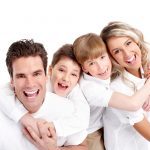 McMahons Point Dental highly respected dentistry practice in the lower north shore of Sydney. We are a family based practice that provides variety of treatments to our patients in a comfortable environment.
What to Expect - McMahons Point Dental
If it's your or your child's first time with Dr. Toulmin, you can expect a professional attitude and a friendly and comforting smile. Our family dentist in North Sydney has years of experience in general dentistry. She will be able to examine and clean your teeth thoroughly and advise any dental treatment if necessary.
Book an appointment with the professional and affordable dentist in North Sydney for Initial Checkups, an excellent way for new patients to get comfortable with our team before booking major treatments or cosmetic procedures.
McMahons Point Dental – North Sydney Dental Practice
McMahons Point Dental provides all aspects of general dental care for you and your family in and around North Sydney. We believe in ethical care that puts your health and well being above all else. Our calm and gentle manner makes even the worst dental phobic relax!
Looking for an affordable dentist in North Sydney? McMahons Point Dental your local dental practice can provide you with holistic dental health care including North Sydney family, general and cosmetic dentistry.
Get in touch with us today by calling (02) 9460 1661 or visit our North Sydney dental practice book an appointment online.