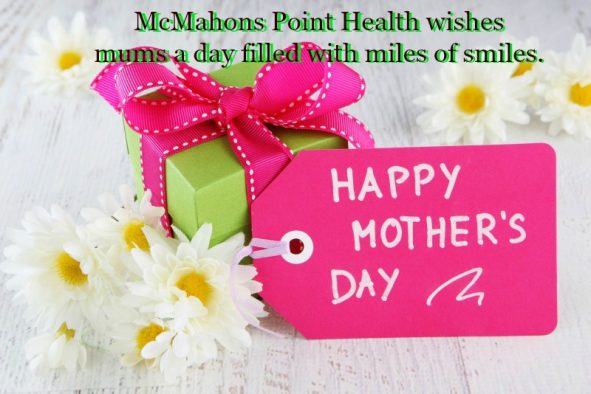 It's true what they say: motherhood is the best job in the world – and the most demanding job in the world. From the moment a woman knows she's going to become a mum, her every breath is focused on what's best for her family. Unfortunately, what's best for her own health and wellbeing often takes a backseat.
So, on cusp of Mothers' Day, our dentist Dr. Edwina Toulmin shares these toothy tips for all our mummies to add a sparkle to their smiles.
Pregnant Mums: Have you noticed bleeding gums when you brush your teeth? Blame it on your pregnancy hormones! Yes, increased levels in progesterone often result in a build of up plaque, leading to gingivitis. Make sure your dentist knows about your pregnancy so that s/he can check your teeth and keep gum disease at bay. Stick to a healthy diet and make sure you rinse your mouth out properly if you're prone to morning sickness.
New Mums: You now understand why sleep deprivation is used as a form of torture in wars. You are tired beyond belief – and that's an understatement. Now's the time to up your calcium levels. It will keep your bones and teeth healthy – and even those of your newborn baby if you are breast feeding. Also make sure you have enough magnesium in your diet – it aids sleep, relaxes your muscles and even reduces teeth grinding (bruxism).
Mums with Kids: Your life is a never-ending juggling act. There's work, household chores, the kids' after-school activities, managing a budget… It's hard keeping all the balls up in the air. All too often, mums put the needs of their family first, neglecting their own health. So make sure you make – and stick to – regular check-ups with all your health practitioners, be it the dermatologist or the dentist. Kids learn by example, so lead the way. A fun way to ensure that your kids are brushing and flossing their teeth properly is to do it together as a family. Perhaps set a two-minute timer or do it while dancing to the latest song. Your entire family can visit the dentist together for your half-yearly dental appointments so that it's all done and dusted in one day.
Older mums: The passage of time can be telling on a woman's health. Sun spots and wrinkles, greying hair, sagging breasts and hormones that are yo yo-ing. Make sure you are getting adequate Vitamin D and calcium since this affects your bone and teeth density, leading to osteoporosis and teeth loss and results in senior women having to wear dentures. Menopause and some medications can cause dry mouth while ill fitting dentures can cause mouth soreness and speech problems. So talk to your dentist about your concerns and let him/her fix your teething troubles. You know what they say: winners are grinners.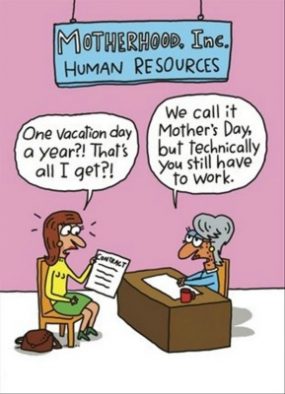 To each and every mum out there, here's wishing you a Happy Mother's Day filled with love, joy and tons of TLC! You deserve the best.