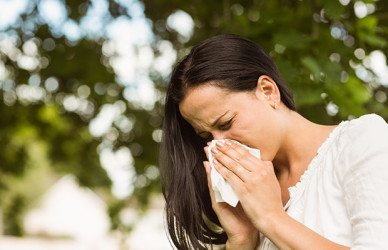 The mercury has begun to plummet. The autumn leaves are falling and your winter woollies are coming out of hibernation. You're huddled together indoors for warmth, cranking up the heater.
Which is nice and cosy, but invariably leads to one thing – a bout of the 'flu. The germs soon spread from one family member to another, offices see mass reduction in staff and productivity, and schools are inundated with sick notes from sniffling children.
So do you follow the old saying "Starve a cold, feed a fever"? Turns out, we can leave these dated misconceptions in the past where they belong. We have much better protection from the dreaded 'flu virus these days: the influenza vaccine. Influenza knocks out thousands of Australian families each year, resulting in complications such as chest infections, pneumonia and bronchitis which land us in hospital.
Which brings us to another old adage: Prevention is better than cure. So get to your local GP for your annual influenza shot, stat! We've answered some common questions about the 'flu vaccine here.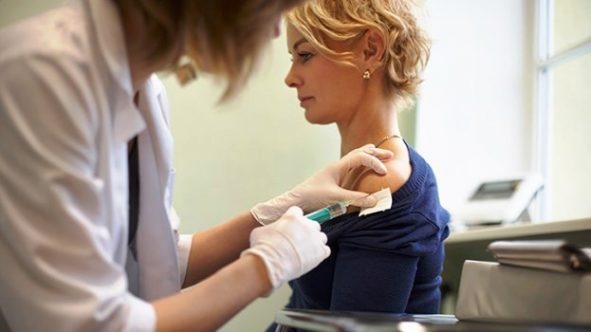 Why do I have to get the influenza vaccine every single year? I already had my 'flu shots last winter. Isn't that enough?
In a word, no. The influenza virus is a devious beast, mutating and modifying into different strains each year. Annual vaccination is important to keep up with your protection since the immunity from the vaccine doesn't last forever.
The last time my friend took the influenza vaccine, she got the 'flu straight after that. What's the point in taking the shots?
Contrary to popular belief, the influenza vaccine does NOT make your get influenza. The vaccine does not contain the live virus. You might still catch the 'flu since there is a bug going around, but the vaccine will prevent it from being too severe.
Who should get the influenza vaccine? Does it matter if you're young or old? Is it safe for pregnant women?
The 2016 'flu shot has been available from April onwards in most GP surgeries and immunisation clinics. It is free of charge under the National Immunisation Program for the following groups of people thought to be most vulnerable to influenza: people over 65, pregnant women, people with respiratory ailments such as asthma or lung disease, and Aboriginal or Torres Strait Islanders. People aged between 18-59 years generally have better immunity against the 'flu. The vaccine is also safe for pregnant women, but if have any concerns it is better to have a chat with your GP.
Give me the lowdown on the latest vaccine for 2016.
Under the National Influenza Vaccination Program, there are two types of vaccines available: the FluQuadri™ Junior for babies from 6 months to less than 3 years and the Fluarix Tetra® for people over 3 years.
The quadrivalent influenza vaccine for the Australian 2016 influenza season contains protection against four viruses currently circulating in our region.
• A (H1N1): an A/California/7/2009 (H1N1) – like virus
• A (H3N2): an A/Hong Kong/4801/2014 (H3N2) – like virus
• B: a B/Phuket/3073/2013 – like virus
• B: a B/Brisbane/60/2008 – like virus
So contact McMahons Point Dental to book an appointment for your influenza vaccine today. Phone 02 9460 1661 or email reception@mcmahonspointhealth.com.au