Nutrition
Angela Emmerton – Practical Nutritionist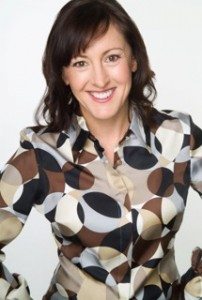 Angela likes to educate, inspire and guide her clients towards a healthier existence. Her approach is practical, and based on the science — staying away from trends and the latest fad diets.
Angela gives her clients individual treatment plans to suit their individual lifestyle and health goals — because no two DNAs are the same!
Always fascinated by health and the human body, she left a career in marketing, project management and high profile corporate brands, to improve peoples' lives through better nutrition.
Since opening her practice, she's become an ambassador for That Sugar Film and an adviser for SugarByHalf, helping combat childhood obesity and chronic disease.
In 2016, she was invited to review Todd Sampson's nutritional intake as the lead up to his TV series BodyHack.
If you're eating on the go or locked into a cycle of unhealthy eating habits, Angela can provide practical solutions to kick those old habits out the door.
Ready to eat your way to good health?
Make an appointment today!
Nutrition can help with:
Digestive complaints – pain and discomfort, bloating, IBS, sensitivities
Fatigue, exhaustion and chronic fatigue
Getting a good nights sleep
Stress and anxiety
Difficulty losing weight
Depression and mood disorders
Women's health: PMS, PCOS, menopause
Immunity – frequent colds, viruses
Men's health – libido, prostate care
Respiratory conditions: asthma, sinusitis, frequent colds and flus
Skin conditions: eczema, psoriasis, acne
Professional Accreditation
ANTA – Australian Natural Therapies Association
Registered with all major Australian Private Health Funds
To book an appointment, call McMahons Point Dental on (02) 94601661, or E-mail: angela@nutritionalmatters.com.au
Tel: 0438 119 042
Website: www.nutritionalmatters.com.au